Phoenix Equipment has a variety of used stainless steel heat exchangers for sale.Our used and surplus stainless steel heat exchangers can be used for many applications in chemical process and petrochemical plants. Check out our entire inventory right here online. Some of the heat exchangers we currently have are:
Alfa Laval Stainless Steel Plate Exchanger, Built 1996.
Superchanger, Model # VX-426-HP-138 Heat Exchanger
Mueller SS Plate Heat Exchanger – Built 1995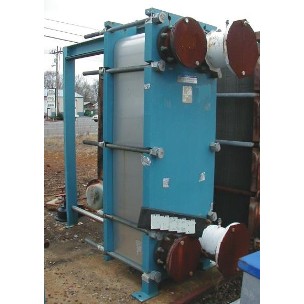 Phoenix Equipment proudly provides the following services for all types of process equipment and plants.
Plant Demolition Services:
Turnkey Demolition of Complete Plants
Demolition of Integrated Process Lines
Selective and Interior Demolition
Plant Remediation Services:
Plant Decommissioning
Brownfield Redevelopment
Decontamination
Site Remediation
Hazardous Waste Management
Excavation
Plant Dismantlement & Rigging Services:
Selective Dismantlement
Rigging
Abatement Services:
Asbestos Abatement
Lead Abatement
Related articles
Posted in: Chemical Plants, Heat Exchangers, Phoenix Equipment
Tags: Alfa Laval, Heat exchanger, Industrial Goods and Services, Machinery and Tools, phoenix Equipment, Stainless steel